Ragtime Piano at the belle with sue keller
Thursday, September 12, 2019
5:30 PM
The Strater Experience wouldn't be complete without some time spent listening to the talented Ragtime Pianists of the Diamond Belle. One time an artist in residence paid his hotel bill with 2 oil paintings. One of the paintings sits above the piano and depicts Evelyn, who was one of the early Saloon Girls. Ragtime happens all summer Monday through Saturday starting at 5:30 PM. You will be so entertained that you will want to order 2 dinners. So come belly up to the bar with a cocktail or ice-cold beer and order one of our hunger quenching appetizers. The Belle offers nightly dinner specials, so grab a table and treat your sweetheart or a good friend to some Old West grub.
Sue Keller is one of the world's top ragtime players. With a degree in music and theatre from DePauw University in Greencastle, Indiana, Sue has been a major influence on younger players for the last twenty years. She was the artistic director of the Scott Joplin Festival for seven years and spent fourteen years on the board of the Old-Time Piano competition, now held in Oxford, Mississippi. She also runs her own festival on Cape Cod, which is heading into its sixth year and is a Christian Science organist. But the Diamond Belle is her very favorite gig.
Back To Main Calendar >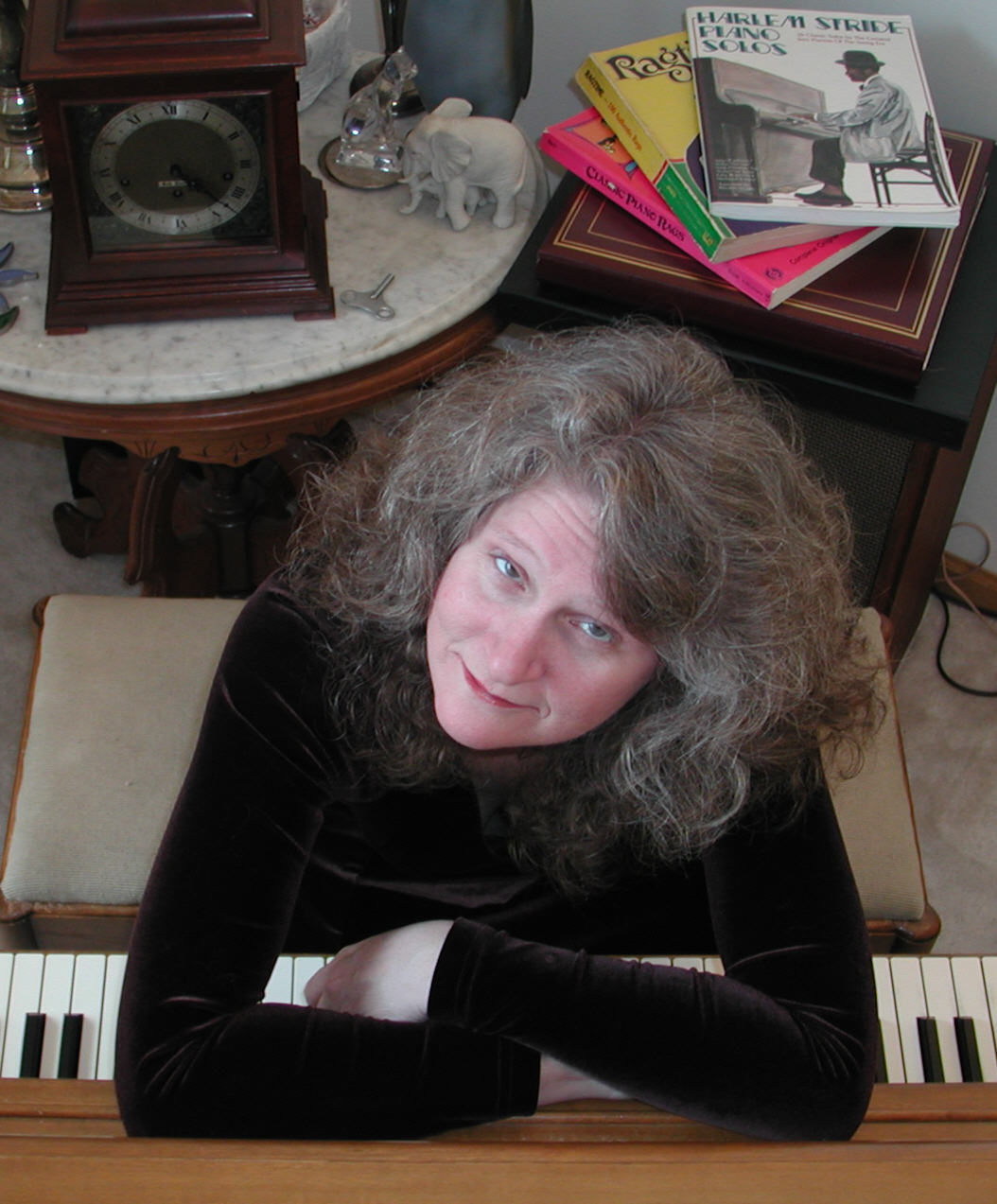 "